Sphere Partnership Northampton - Small Business Support
Sphere Partnership offer support with an extra pair of experienced hands. We can help with all sort of business tasks that need short term support.
Business Plans

Quality Systems

Marketing Plans and Design

Heath and Safety

IT systems building and applications

General Support through difficult times
Covering Northamptonshire we are individuals with many years of practical experience in developing and running their own companies. We offer a free visit to talk about your requirements and the most cost effective solutions.
Computer System Consulting and Support
We specialise in a range of IT business support including: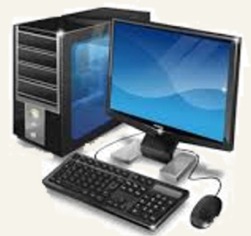 Networking, wireless connections consulting
Development of Microsoft Access databases, network support
Digital Back up systems
Hardware Consulting
Fixed monthly charges can be arranged or value for money system call out as required
Remote support and maintenance
Quality System Implementation and Support
David Walker is a registered lead assessor working for BSI QA for over three years
and has developed systems to meet ISO 9000 for many companies and the Medical Directives,
MAIN CHANGES FROM PAS 125 TO BS10125 DOWNLOAD
Some of Our Web Design/Development and Consulting Customers
E. J. Bowman Excel Body Repairs Paradise Design Text Marketing Company
Price beating SMS Marketing
Customer Comments
<![if !vml]>
"David has worked with us for over 10 years supporting our computer networt and supplying general Health and Safety Advice, always to high standard". Paul Taylor - Director<![endif]>
<![if !vml]><![endif]>
<![if !vml]><![endif]>

<![if !vml]> "David has provided guidence on Quailty Systems, Health and Safety and Computer Systems for over 15 years. He has always provided us with a first class service" <![endif]>
<![if !vml]> <![endif]>
<![if !vml]> Mi<![endif]><![if !vml]>ke Bolam - Bolam Crash Repair & Iain Bolam - Buzzard Tyres<![endif]>
<![if !vml]>

<![endif]>
<![if !vml]> <![endif]>
<![if !vml]> <![endif]> Home l About Us l Web Design l Quality Systems l System Maintenance l Contact l Data Protection l Privacy Policy l Site Map
Copyright © 2019 Sphere Partnership. All rights reserved
NORTHAMPTON Computer Support, Quality System designer, PAS 125 developers Wellingborough Access Designers/Develop KETTERING, BEDFORD NORTHAMPTONSHIRE remote support, business sup